Graduates of sales psychology find job positions in commercial companies in the fields of sales and marketing. They work in public but also non-profit organisations, for example in sales management, marketing or as consultants. Today we are looking at the different career prospects for graduates of distance learning sales psychology.
Sales management
As the name suggests, sales managers are responsible for managing sales. Specifically, they sell products and services to end customers or intermediaries. Graduates of sales psychology gain valuable skills during their studies: they can put themselves in the shoes of the customer and know how best to convince them to buy a product or service or how to negotiate with them. Daily tasks include analysing and increasing sales and turnover figures, looking after existing business customers, developing sales strategies and more.
Consultancy
Sales consultants are professionals who are in charge of devising strategies for promoting and selling products and/or services. They serve as an intermediary between companies and their customers, recommending products and services while ensuring customer requirements are met. Sales consultants can find a job in virtually any company with a sales department looking to hire a consultant.
Key account management
The main role of a key account manager is to retain top customers and nurture those key relationships over time. They help develop business relationships while also developing plans with current key customers on which products they want to buy, how much sales and turnover they want to achieve and at what price they want to acquire the products and/or services. Ideally, key account managers become strategic partners and advisors to the client, discovering new opportunities to work together for mutual benefit.
Online marketing management
Online marketing managers, also known as digital marketing managers, are responsible for generating brand awareness, implementing online marketing strategies, and generating higher traffic numbers. Usually, they will collaborate with the sales and marketing team to promote new and existing company products and/or services. Thanks to the advancement of social media platforms, online marketing managers play a vital role in almost every company today.
Thanks for taking the time to read our blog post on the career prospects for graduates of distance learning sales psychology. At PFH we make sure you receive a high-quality education that makes balancing your work and studies easier!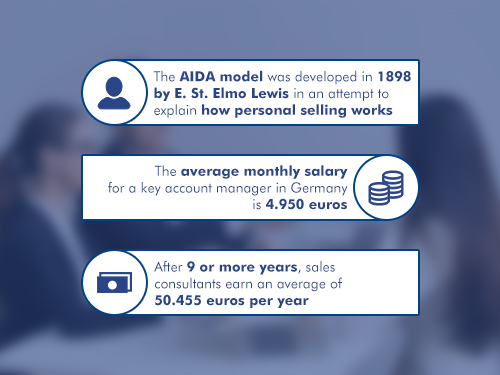 Source of statistics: