Create digital experiences for users
Have you ever been triggered by poor user experience? Or when you install a programme and it does not work the way it should? The reviews in the App Store, Play Store, etc. talk about missing or confusing functions, but there are also a lot of satisfied customers that find the app to be a lifesaver.
One of the goals of the "User Experience Management & Design" program is to ensure that your program or app makes it into the group of satisfied customers. You will also learn how to develop a business model that is sustainable in the digital world, as well as other topics that will help you create a successful business model. You will be learning all of this and more by putting theory into practice and working on your own projects.
All facts about the programme
Qualification
Master of Science 90 ECTS
Start dates
April 1st, October 1st each year
Entry requirement
Completed university degree in economics, psychology, business psychology or business informatics or in a closely related subject (see also "Semester 0")
Tuition fees
5,100 euro pro semester;
1,000 euro admin and enrolment fee (one-time fee)
1,000 euro examination fee (one-time fee)
Study content
The master's programme lasts three semesters, in which you acquire the skills to work in companies in the area of user experience, but to also be a product owner or strategic planner in similar fields. You will gain practical knowledge through numerous projects and case studies in each semester. In preparation for the job market, you will not only acquire the needed theoretical knowledge in the field of UX design, but you will also acquire important skills to help you apply this knowledge to practice and learn how to use the relevant tools. In addition, you will be able to oversee projects with different frameworks and work with others to come to a successful product.A scientific-theoretical orientation of the master's programme is shown in the examination of current research statuses in the lectures, as well as in the preparation of scientific papers.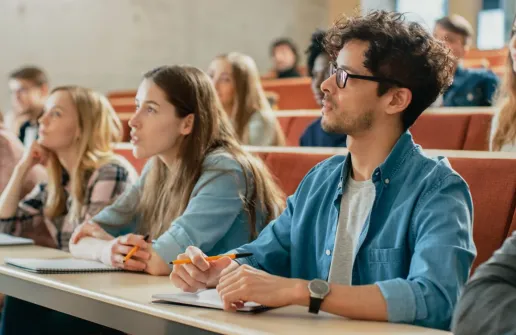 PFH offers a Master's Foundation Programme (MFP), which enables students, who otherwise might not have enough study credits to get accepted for the master's degree in User Experience Management & Design.
With this foundation programme, students acquire the knowledge needed to pursue our master's degree in User Experience Management & Design. This means that students with no academic background in economics, business or the like can apply for it. It is designed entirely as a distance learning programme, reducing the cost per semester by 50%.
Digital Business Modelling, Strategy and Marketing
Digital Marketing / Digital Platforms / Digital User-Centric Business Models and Strategies
The User in Society
Personality and Behaviour / Self and Society
Information Architecture
Technologies of Digital Systems / Development of Digital Systems
International Management
International Human Resource Management / International Controlling
UX Evaluation I
Human-Computer Interaction / Analysis of User Interaction / Usability and User Experience Evaluation
Psychology and UX Design
Persuasive Design / Experience
Conception and prototyping
UX Design Process / Ideation and Creation
UX Evaluation II
Market Research / Requirements Engineering / Ethics
Design
Interaction Design / Interface Design
User Behaviour Control
Decisions and Attitudes / Social Behaviour and Interaction
Data Analytics and Security
Data Analytics / Data and Security
Innovation and Customer Management
Innovation Management / Customer Relationship Management
Internships
Master Thesis
Master Thesis and Disputation
After graduation - your career begins
With the Master of Science in User Experience & Design, you will qualify to work in companies, organisations and start-ups as a UX designer, product owner, innovation manager, UX engineer, UX researcher, UX strategist, UX manager, product manager, strategic planner or digital information officer/manager (DIO/DIM).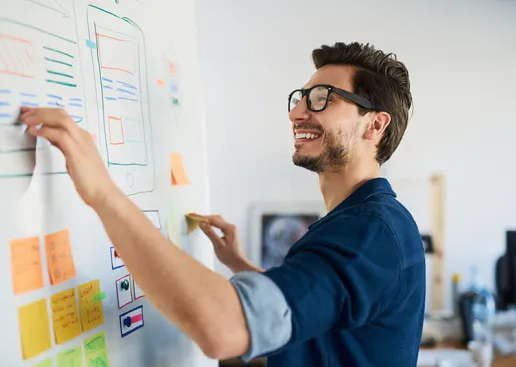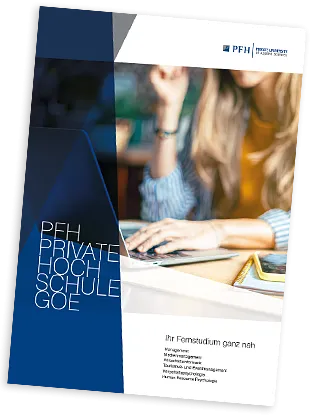 Experts at PFH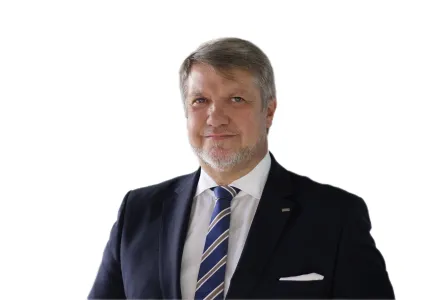 Prof. Dr. Frank Albe
Professor of General Business Administration, specialising in Tourism Management and Controlling
Frank Albe worked for the TUI Group, where he was involved in the reorientation of the group and investment controlling. He has worked at PFH since 2000 and was elected President of the University in 2014.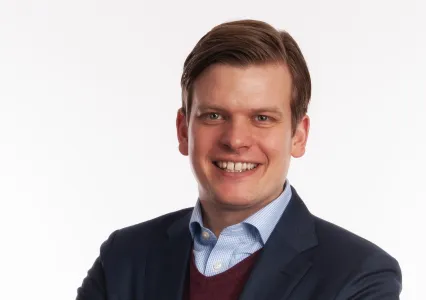 Prof. Dr. sc. agr. Julian Voss
Professor of General Business Administration, specialising in Entrepreneurship and Finance
Julian Voss studied Business Administration at PFH from October 2001, specialising in IT Business Account Management and Eastern Europe, and graduated with a Diplom in September 2005.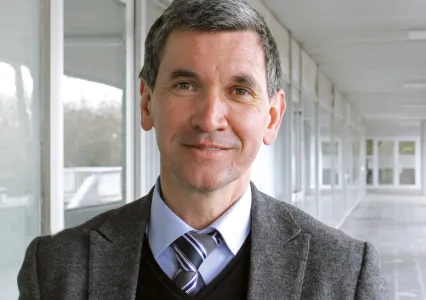 Prof. Dr. Joachim Ahrens
Professor of Economics, specialising in International Economics
Joachim Ahrens has extensive teaching experience, for example in the area of ​​Executive Education. He has done research at Harvard, Stanford and Berkeley University.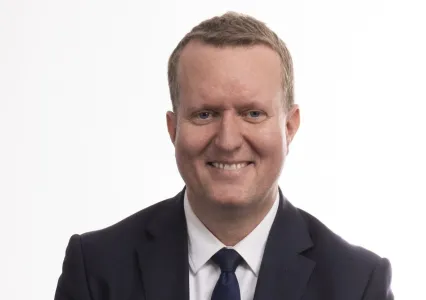 Prof. Dr. André Presse
Professor of Digital Business & Sustainable Entrepreneurship
André Presse has extensive experience as a company founder and an associate in several companies in the field of digitalisation, sustainability and media.
FAQ – the most frequently asked questions
Application form via our website
Curriculum vitae
Higher education entrance qualification
Copy of passport
Digital photo
Letter of motivation
Employment references
Letter of recommendation
Yes, you will need proof of advanced English language skills, e.g. Bachelor's taught in English, TOEFL, IELTS, ESOL CAE or BEC Higher.
If you are a citizen of a country in the EU, EEA or Switzerland, you do not require a visa or other documentation to enter Germany and study here. However, once you arrive and find accommodation, you must register with the local residents' registration office.
If you are coming from a country other than the ones named above, you will require a visa. For more information specific to your home country, please visit the Federal Foreign Office website.
At PFH University, we offer international students three types of scholarships:
STIBET-Programmes
DAAD Prize
Deutschland Stipendium/Germany Scholarship
For more information on each of the scholarships, click here.
During your studies, you are generally allowed to do 120 full days or 240 half-days of paid work and take small student jobs. In exceptional circumstances, your local foreigners office may impose further restrictions.
International students coming to Germany have two options when it comes to accommodation: student halls of residence and private accommodation. For more information, you can visit the Accommodation Finder from the Federal Ministry of Education and Research or contact our international office.
When you compare Germany to other European countries, you'll find that it's not very expensive. The living costs are just slightly higher than the EU average, with rent being the largest expense. On average, students in Germany spend around 850 EUR per month (750 EUR in Göttingen for the management degree).
Questions - always welcome
Do you still have questions about your studies? We are by your side! Our consulting team can be reached under the following contact options.