Welcome to PFH's International Student Services
Our three teams are here to help you! From recruitment, through your student life and after your studies at PFH. Learn more about our International Student Services.
Please don't hesistate to contact the teams directly, they will gladly help you further.
1. International Recruitment Team
Do you have questions about your studies and would like to have personal advice? Finding the right degree can be challenging. We would be happy to advise you and answer your questions. You can reach us at any time!
Telephone: +49 157 3598 2149
WhatsApp: +49 157 3598 2149
Email: study@pfh.de
From left to right:
Elisa Oxe - International Student Counselor
Alyssa Scherer - International Office
Javiera Schmidt Perez - International Student Counselor
Chris Ekanayake - Translations & Proofreading
Linh Raiser - Head of International Hub
Jacky Alvarez - International Student Counselor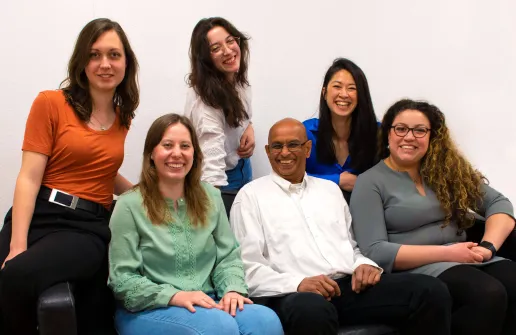 2. International Office
PFH's International Office is the point of contact for all questions relating to international cooperation, studying abroad, internships abroad and exchanges in teaching and research.
3. Career Service
PFH's Career Service team supports students and alumni in all matters of their career development. From the moment of your enrollment, you are welcome to take advantage of our offers.
Receive more information about our Master Programmes