About the PFH Private University of Applied Sciences
Recognised by the Lower Saxony Ministry of Science and Culture in 1995, PFH University of Applied Sciences is Lower Saxony's oldest private, state-recognised university. It was founded to align students to the real needs of the economy. Reaccredited by the Science Council, the university focuses on entrepreneurial thinking.
There are two campus locations, Göttingen and Stade, as well as numerous distance learning centres across Germany and Austria.
Why a campus degree?
With a campus degree at the PFH Private Hochschule Göttingen, you choose a personal and individual degree. Here you will meet a lot of experts and experienced professors - and set the right building blocks for a fulfilling career.
Overview of our master studies
A day in the life of a PFH Student
Experience the ultimate student life at PFH University! Check out our exciting video showcasing a day in the life of our students, and get a taste of what your future could hold!
Get a free brochure in less than 2 minutes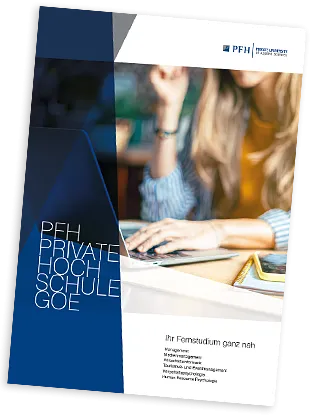 Questions - always welcome
Do you still have questions about your studies? We are by your side! Our consulting team can be reached under the following contact options.