A career booster for future executives with a job guarantee
This course is intended for students who have completed a Bachelor's degree or a Diploma in Business Sciences. It will qualify you to perform functions with leadership responsibility in companies and organisations as well as to undertake an academic career. It will also enable you to undertake a doctorate.
With the qualification, PFH also provides you with a job guarantee: we will return a part of your tuition fees if you have completed your course within the standard period of study, but have not found a suitable job within nine months of graduating.
Programme Highlights
Qualification
Master of Science 90 ECTS
Tuition fees
5,100 euro per semester
1,000 euro admin and enrolment fee (one-time fee)
1,000 euro examination fee (one-time fee)
Start dates
April 1st, October 1st each year
Entry requirement
Bachelor's degree or equivalent with a business focus (see also "Semester 0")
Study content
The Master's degree enables you to add academic depth to specialist focus areas from the basic study programme or to add further focus areas. In addition, it focuses on Corporate Management and Accounting. The study programme also contributes to developing your personality and strengthening your personal skills in the form of individual coaching sessions as well as courses in soft skill training and Business English. In addition, the mentoring scheme of our professors and the University's own Career Service will support you in starting your career. Through its numerous elective options, the syllabus of the Master's degree offers maximum scope for individual specialisation in accordance with your career goals. For example, you will choose two out of six focus areas in the first semester.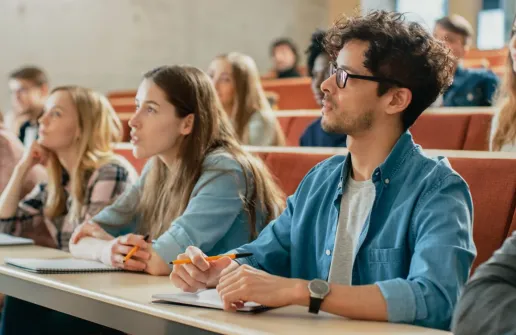 PFH offers a Master's Foundation Programme (MFP), which enables students, who otherwise might not have enough study credits - especially in the business field, to get accepted for the master's degree in General Management.
With this foundation programme, students acquire the knowledge needed to pursue our master's degree in General Management. This means that students with no academic background in management, business or the like can apply for it. It is designed entirely as a distance learning programme, reducing the cost per semester by 50%.
Module 1: Corporate Management I
Strategic Corporate Management, Human Resources Management, Organisation
Module 2: Specialisation in business administration subjects
The students chooses from the following three subjects. In one of the three subjects, the student does a term paper.
E-Business I, Industrial Management and Logistics I, International Marketing I, Sales Management I, Term paper
Module 3a: International Governance
International Political Economy, Academic Writing and Research Methods
Module 4: Project Work I
Project Work, Project Work (8-week Internship)
Module 5: Corporate management II
Innovation Management, Management in Medium-Sized Companies, Company Succession

Module 6: Specialisation in business administration subjects
The subjects chosen in Module 2 are continued.
E-Business II, Industrial Management and Logistics II, International Marketing II, Sales Management II

Module 3b: International Governance
Leadership Training, Business Ethics and Sustainability

Module 8: Project work II
Project Work, Project Work (8-week Internship), Semester Abroad
Module 9: Project Work III
Project Work, Project Work (8-week Internship), Semester Abroad
Module 10: Master Thesis
After graduation - your career begins
The Master of Science in General Management will qualify you for challenging activities in business and academia. It will equip you, in particular, to carry out leadership functions in companies and organisations. The Master's qualification will also open up an academic career path and a doctorate for you.
PFH Management graduates are employed throughout the world and in a wide variety of industries today: as a marketing manager in Asia, as a controller in a DAX company, as an adviser in a public auditing firm, as an international market representative for an automotive group, as a brand specialist in the food industry, as a managing director of the graduate's own start-up or as a Professor of Business Administration at a university.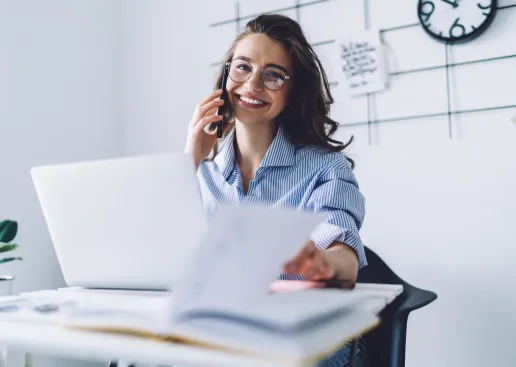 Student Buddy Program
Ease into campus life with our student buddy program! Connect with experienced peers who provide support, guidance, and a friendly face, making your academic journey a breeze.
International Dual Degree
You can also enrol for an international Dual Award Programme in collaboration with one of our Dual Award partners. You will complete one part of the study programme abroad and will have two Master's qualifications to show for it at the end. PFH is currently preparing further collaborative partnerships for international dual awards. You can, of course, also complete a semester abroad, without taking a dual degree, at one of PFH's partner universities.
Your Benefits
Study programme with a job guarantee
Two Master's degrees in only three semesters
Electives for individual study schedules
Up to ten project months in companies
Individual supervision in small learning groups
International University Cooperation
Depending on your personal interests, you can deepen and supplement the know-how acquired in Göttingen at the respective international partner university. PFH is currently collaborating with the following institutions in the dual degree programme, with further collaborations to follow:
Kedge Business School (Bordeaux, France)
Bond University (Gold Coast, Australia)
Regent's University London (UK)
In principle, these cooperations are structured in the same way as international dual degrees. In detail, they are adapted to the circumstances of the respective partner universities. The goal is always the same: You receive two degrees at the same time and thus qualify as an attractive candidate for international companies.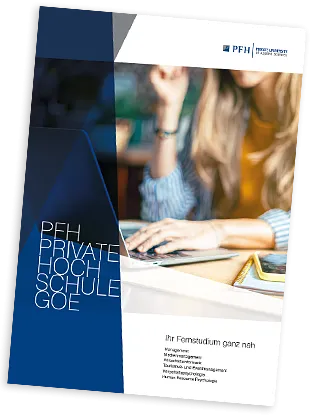 Experts at PFH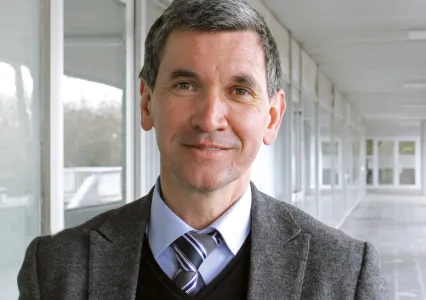 Prof. Dr. Joachim Ahrens
Professor of Economics, specialising in International Economics
Joachim Ahrens has extensive teaching experience, for example in the area of ​​Executive Education. He has done research at Harvard, Stanford and Berkeley University.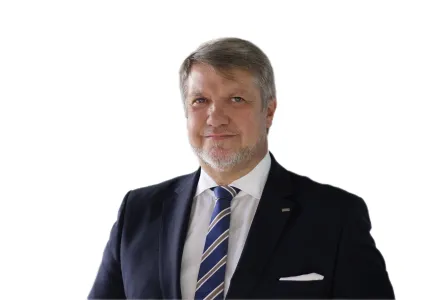 Prof. Dr. Frank Albe
Professor of General Business Administration, specialising in Tourism Management and Controlling
Frank Albe worked for the TUI Group, where he was involved in the reorientation of the group and investment controlling. He has worked at PFH since 2000 and was elected President of the University in 2014.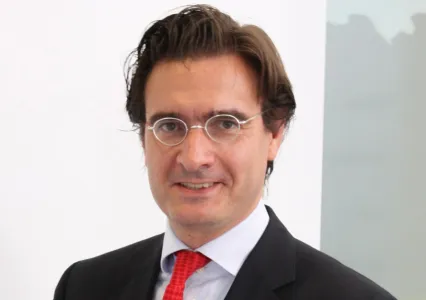 Prof. Dr. Kai C. Andrejewski
Professor of General Business Administration, specialising in International Accounting and Auditing
Kai C. Andrejewski has many years of experience as an auditor and tax consultant and as a lecturer. He is currently employed at PFH and is a CFO at SIXT.
FAQ
Application form via our website
Curriculum vitae
Higher education entrance qualification
Copy of passport
Digital photo
Letter of motivation
Employment references
Letter of recommendation
Yes, you will need proof of advanced English language skills, e.g. Bachelor's taught in English, TOEFL, IELTS, ESOL CAE or BEC Higher.
If you are a citizen of a country in the EU, EEA or Switzerland, you do not require a visa or other documentation to enter Germany and study here. However, once you arrive and find accommodation, you must register with the local residents' registration office.
If you are coming from a country other than the ones named above, you will require a visa. For more information specific to your home country, please visit the Federal Foreign Office website.
At PFH University, we offer international students three types of scholarships:
STIBET-Programmes
DAAD Prize
Deutschland Stipendium/Germany Scholarship
For more information on each of the scholarships, click here.
During your studies, you are generally allowed to do 120 full days or 240 half-days of paid work and take small student jobs. In exceptional circumstances, your local foreigners office may impose further restrictions.
International students coming to Germany have two options when it comes to accommodation: student halls of residence and private accommodation. For more information, you can visit the Accommodation Finder from the Federal Ministry of Education and Research or contact our international office.
When you compare Germany to other European countries, you'll find that it's not very expensive. The living costs are just slightly higher than the EU average, with rent being the largest expense. On average, students in Germany spend around 850 EUR per month (750 EUR in Göttingen for the management degree).
Questions - always welcome
Do you still have questions about your studies? We are by your side! Our consulting team can be reached under the following contact options.