Specialisation in lightweight construction
The Master's degree in "Lightweight Engineering & Composites" is intended for engineers and graduates of mathematics and natural sciences with professional experience, who would like to gain a qualification in the area of composites via the professional development route. The particular focus of the study programme is on both carbon fibre-reinforced plastics (CFRP, colloquially known as "carbon") and glass fibre-reinforced plastics (GFRP).
A Master's qualification will open up the best possible career prospects, with the CFRP branch of the economy alone being forecast to grow by 10 percent a year. The high demand for specialists in composites is therefore bound to continue to increase in future.
All facts about the programme
Qualification
Master of Science
60 ECTS (Part-Time)
90 ECTS (Triple-Award)
Entry requirement
Degree in engineering or mathematical science with above-average marks and at least one year of field-related professional experience
Tuition fees
7,200 euro per semester (Tripe-Award);
1,000 euro admin and enrolment fee (one-time fee)
1,000 euro examination fee (one-time fee)
Study content
Whether practical projects, varied focal points or exciting modules - in the degree programme you will be comprehensively trained for your career.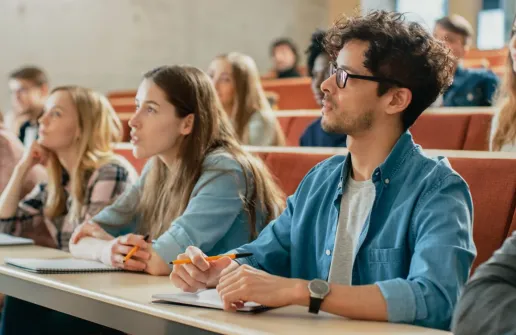 Module 1: Business administration
Internal Accounting & Controlling, Strategic Management
Module 2: Deepening mathematical and scientific basics
Calculation Methods of Structural Mechanics, Material Mechanics and Material Behaviour
Module 3: Structural design of the composite materials
Damage Tolerant Structural Design, Nonlinear Structural Design Methods
Module 4: Partially automated and fully automated manufacturing processes
Assembly Logistics of Automated Manufacturing Processes, Quality Assurance Methods in Manufacturing and Service
Module 5: Sustained process optimisation
Industrial Production Technologies for Composite Structures, Digital Factory Planning, Deterministic Assessment of Production Processes

Module 6: Design of multifunctional composite structures
Design of Composite Structures, Hybrid Construction Methods, Adaptive Composite Structures
Module 7: Master Thesis and Disputation
About the programme
Part-Time Programme: You will complete a total of four block units, each of 16-days' duration, and a weekend course. In addition, blended-learning units accompany the study programme. The study content of the four Lightweight Engineering & Composites blocks does not differ from those of the Triple-Award programme. The third semester is reserved for the Master's thesis and oral defence. This split ensures that you can optimally coordinate your studies alongside your job.
Tripe-Award Programme: The heart of the MSc programme consists of four 16-day blocks of lectures and workshops/lab sessions, between which you take intensive German language and Management courses. The first two semesters are dedicated to theoretical consolidation of the engineering science content, focusing particularly on the conceptual and structural design of fibre composites, partially/fully automated manufacturing processes and process optimisation. You will also obtain extensive knowledge about designing multi-functional composites and implementing intelligent fibre composite structures. Business Administration content, such as Internal Accounting & Controlling (in the context of a business simulation game), and Innovation and Strategic Management, are also integrated into the first semester. Finally, in the third semester, you will work on your Master's thesis.
After graduation - your career begins
The Master of Science in Lightweight Engineering & Composites will give you a cross-industry qualification enabling you to undertake management tasks in activities related to fibre composites. It will, for example, open up excellent career prospects in aircraft construction, automotive engineering, machine construction, ship and yacht building, railway vehicle and wind turbine construction.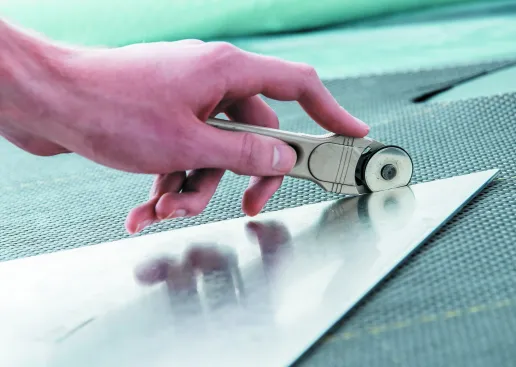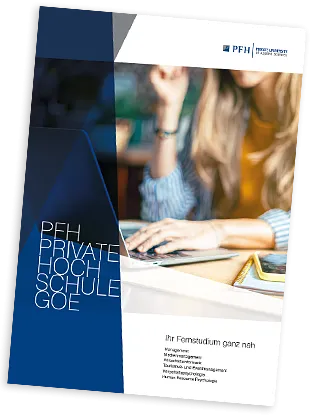 Experts at PFH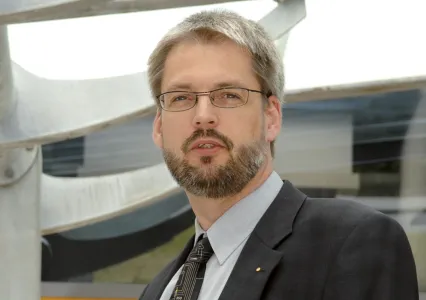 Prof. Dr.-Ing. Wilm F. Unckenbold
Professor of Fibre Composite Technology
Among other things, Wilm Unckenbold was the managing director of INVENT and is currently a freelance engineer. At PFH, Unckenbold is Vice President for Technology and Continuing Education.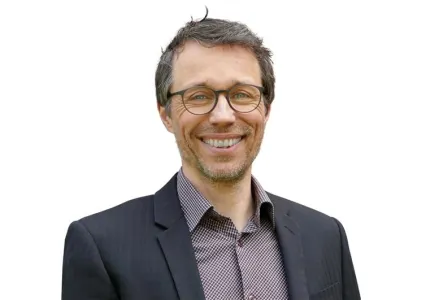 Prof. Dr.-Ing. Marc Siebert
Professor of Fibre-Reinforced Composite Technology
Marc Siebert founded SPIN Siebert & Schörner GbR for the development of ultra-light bicycle frames and components made of fibre-reinforced plastics. He has been a professor at PFH since 2008.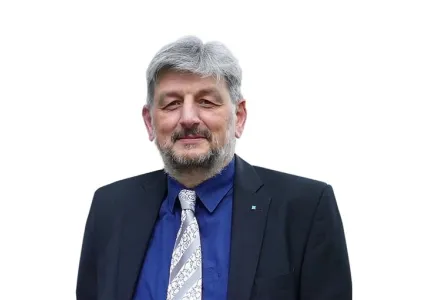 Prof. Dr.-Ing. Nikolay Avgustinov
Professor of Production and Manufacturing Technology
Nikolay Avgustinov, born in 1960, began his scientific career studying mechanical engineering at Sofia Technical University. He graduated as an engineer in 1985 and was subsequently employed as a research assistant at Sofia Technical University.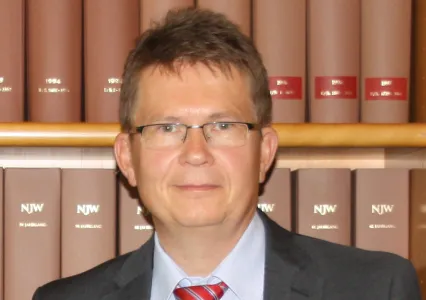 Prof. Dr.-Ing. Richard Degenhardt
Professor of Stability of Fibre-Reinforced Composites
After completing his doctorate, Richard Degenhardt worked as a structural engineer. In addition to his professorship at PFH, he is currently working at the Institute for Composite Structures and Adaptive Systems at the DLR.
FAQ – the most frequently asked questions
Application form via our website
Curriculum vitae
Higher education entrance qualification
Copy of passport
Digital photo
Letter of motivation
Employment references
Letter of recommendation
Yes, you will need proof of advanced English language skills, e.g. Bachelor's taught in English, TOEFL, IELTS, ESOL CAE or BEC Higher.
If you are a citizen of a country in the EU, EEA or Switzerland, you do not require a visa or other documentation to enter Germany and study here. However, once you arrive and find accommodation, you must register with the local residents' registration office.
If you are coming from a country other than the ones named above, you will require a visa. For more information specific to your home country, please visit the Federal Foreign Office website.
At PFH University, we offer international students three types of scholarships:
STIBET-Programmes
DAAD Prize
Deutschland Stipendium/Germany Scholarship
For more information on each of the scholarships, click here.
During your studies, you are generally allowed to do 120 full days or 240 half-days of paid work and take small student jobs. In exceptional circumstances, your local foreigners office may impose further restrictions.
International students coming to Germany have two options when it comes to accommodation: student halls of residence and private accommodation. For more information, you can visit the Accommodation Finder from the Federal Ministry of Education and Research or contact our international office.
When you compare Germany to other European countries, you'll find that it's not very expensive. The living costs are just slightly higher than the EU average, with rent being the largest expense. On average, students in Germany spend around 850 EUR per month (750 EUR in Göttingen for the management degree).
Questions - always welcome
Do you still have questions about your studies? We are by your side! Our consulting team can be reached under the following contact options.