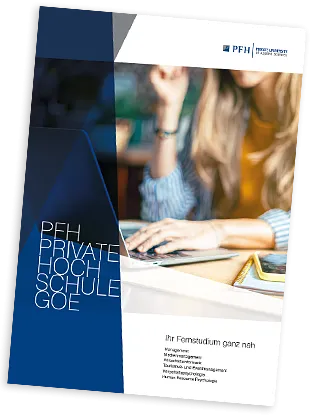 About the PFH Private University of Applied Sciences
The state-recognised PFH is a private university focusing on entrepreneurial thinking. It offers on-campus and distance-learning study programmes in the areas of management, technology, healthcare technology and psychology. The campus locations are in Göttingen, Stade and Berlin, and there are distance-learning centres across Germany and Austria.
Entrepreneurship is a cross-cutting focus in the study programmes of General Management Bachelor of Science, Business Administration Bachelor of Science and General Management Master of Science. Some of the subjects to which the Entrepreneurship focus or field of study is geared include:
Business start-up
Holistic development of companies
Innovation management
SME management
E-entrepreneurship
Company succession
Entrepreneurial initiative
Questions - always welcome
Do you still have questions about your studies? We are by your side! Our consulting team can be reached under the following contact options.